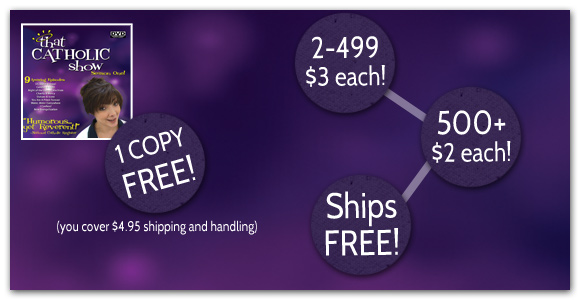 WHAT'S THAT CATHOLIC SHOW:
That Catholic Show is perfect for parishes, individuals, families, and dioceses to help explain different tenets of the Catholic faith.  With nine episodes in all, these are great for starting classes and conversations about the Sacraments, the Catechism, and other Catholic practices.  Episodes include:
Sit, Stand, and Kneel
Night of the Living Catechism!
Charity and Mercy
You are a Priest Forever
I Confess!
New Evangelization
…and more!
These DVDs are available in bulk quantities at a massive discount for you to give away freely to whomever you meet. Buy copies for every member of your parish or every parish in your diocese.  Note: No items from New Evangelizers may be resold or repackaged.  These are only intended for free distribution to others.
DONATIONS FOR SHIPPING:
For online orders, though one copy the DVD itself is free, the rising cost of processing orders online and shipping them out requires us to collect a minimum $4.95 donation to go toward our expenses for shipping and handling.  If you would like a free DVD without making a donation for shipping and handling costs and YOUR SHIPPING ADDRESS IS WITHIN THE UNITED STATES, please fill out this form and mail it to us at:
Rosary Army Corp.
258 Beartooth Pkwy, Suite 100-150
Dawsonville, GA 30534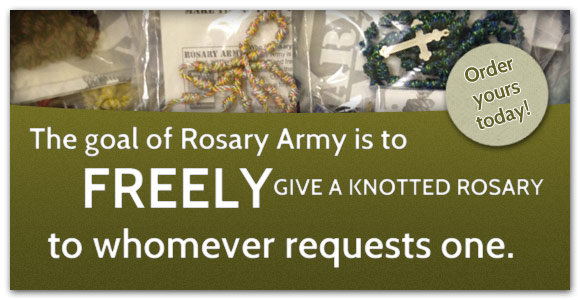 TO REQUEST ONE FREE ROSARY BY MAIL:  please print and fill out this free rosary form and mail it to us at:
ROSARY ARMY CORP.
258 Beartooth Pkwy, Suite 100-150
Dawsonville, GA 30534
Please allow up to 6 to 8 weeks for processing.
FREQUENTLY ASKED QUESTIONS:
If I don't have access to a printer, how can I request my one complimentary rosary? Clearly handwrite your rosary request and mail it to the address above.  Make sure to include your full United States mailing address and contact information.  If you would like additional rosaries for you to distribute to family or friends, please include a minimum tax deductible donation of at least $4.00 in U.S. cash or check made payable to Rosary Army Corp. for each rosary being requested.
Can't I just email Rosary Army my request for a free rosary? Unfortunately, no.
Can I ask Rosary Army to send a complimentary rosary to or on behalf of someone else? Unfortunately, no.
If I am an inmate or prisoner, can I also receive a complimentary rosary? Unfortunately, no. Correctional facilities will not allow our all-twine knotted rosaries into the facility because the physical materials the rosary is made out of can be used in a harmful manner.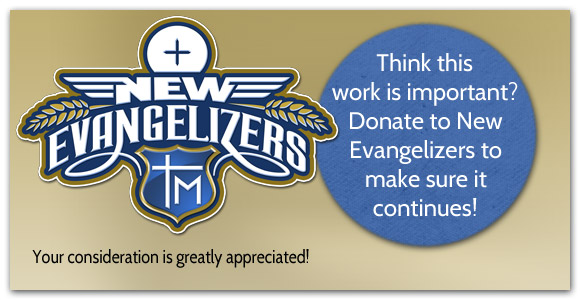 Thank you for supporting our ministry. Donations are an instrumental part in distributing our online resources all over the world. Be assured of our appreciation and our prayers.
NOTE: The legal business name of this non-profit has changed back to the original name Rosary Army Corp.  Please be patient while we update the ministry name throughout this site. 
Easy One-time Donation
Monthly Donations
Please consider one of the following monthly donations.
Cart-Based One-time Donation

Updating…